News
Zelensky commemorates Babi Yar massacre victims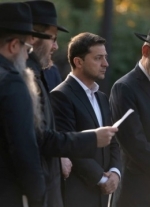 8 of October 2019 г.
Ukrainian President Volodymyr Zelensky and representatives of the Jewish community have honored the memory of the victims of the Babi Yar massacre in Kyiv, the press service of the head of state has reported.
"The head of state, together with representatives of the Council of the Federation of Jewish Communities [of Ukraine], lit lamps near the Menorah - a monument to the executed Jews on the territory of the Babyn Yar National Historical Memorial Preserve," the report reads.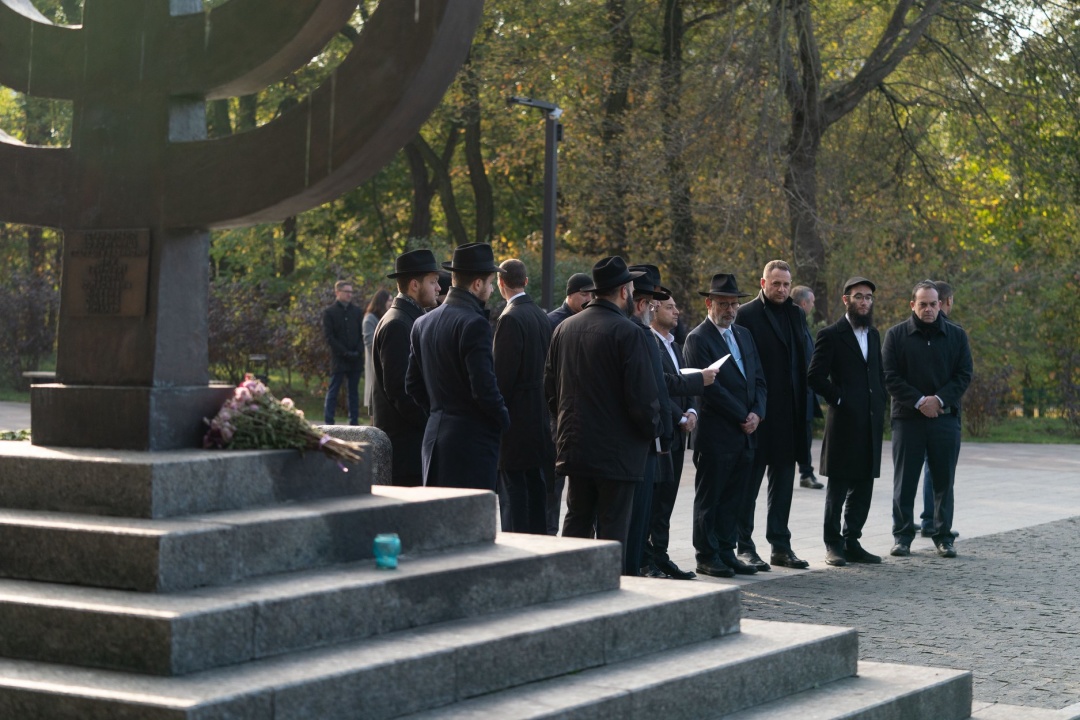 The rabbis also recited a prayer for the victims of the tragedy and the attendees paid their respects with a moment of silence.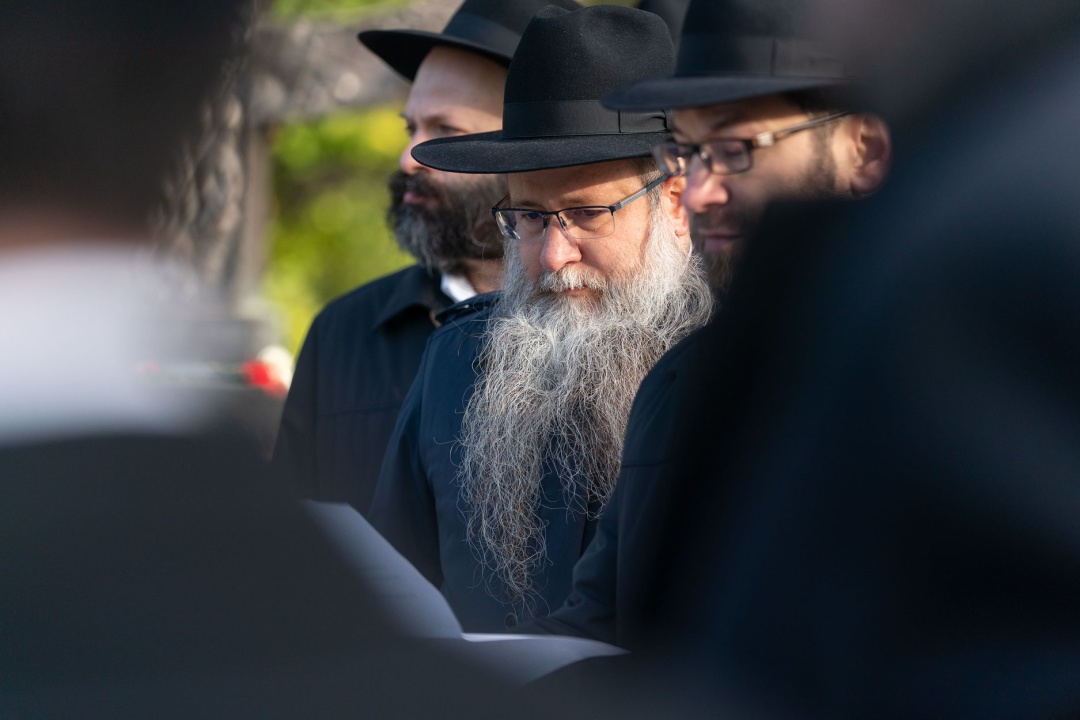 On September 29-30, 1941, more than 33,000 Jews were shot dead by the Nazis in Babi Yar. In total, over 100,000 people were killed there - mass executions continued until the liberation of Kyiv.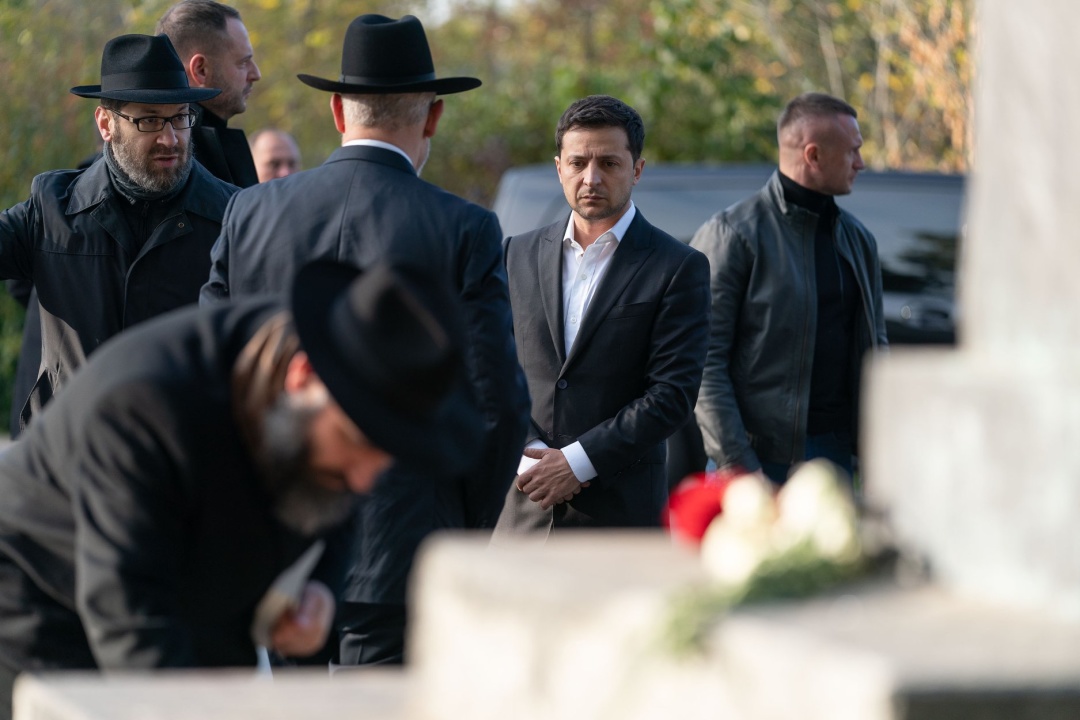 FM-TV

УСІ НОВИНИ УКРАЇНСЬКОЮ ТУТ

ВСЕ НОВОСТИ ПО-РУССКИ ЗДЕСЬ
другие новости
8 of October 2019 г.

Prystaiko says Russian-backed separatists will not become
Ukrainian MPs...
8 of October 2019 г.

EBRD, EU allocate EUR 70 mln to support SMEs in Ukraine...
8 of October 2019 г.

Russian-led forces violated ceasefire in Donbas 27 times over past day...
8 of October 2019 г.

Court arrests former MP Pashynsky for two months...
9 of October 2019 г.

Avakov meets with German ambassador to Ukraine...
9 of October 2019 г.

PrivatBank's net profit grew to UAH 27.4 billion in
January-September 2019...
9 of October 2019 г.

NATO leadership to visit Ukraine in late October...
9 of October 2019 г.

NBU expects to receive new IMF program this year ...
9 of October 2019 г.

Zelensky to hold press conference on Oct 10...
7 of October 2019 г.

Ukraine increases gas imports by 44% - Ukrtransgaz...