News
NATO leadership to visit Ukraine in late October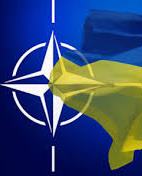 9 of October 2019 г.
Representatives of the governing body of NATO, the North Atlantic Council (NAC), intend to visit Ukraine, in particular Odesa and Kyiv, on October 30-31.
Head of the NATO Representation to Ukraine Alexander Vinnikov said this at a briefing in Severodonetsk of Luhansk region on Tuesday, October 8, Hromadske reports.
"This is a powerful signal of NATO's support for the sovereignty and territorial integrity of Ukraine. At the same time, ships of Standing NATO Maritime Group will enter the port of Odesa," Vinnikov said.
During the visit, NATO Secretary General Jens Stoltenberg will hold a meeting of the Ukraine-NATO Commission in Kyiv with the participation of President Volodymyr Zelensky.
The NAC representatives will also meet with the newly elected MPs, ministers and representatives of civil society.



FM-TV

УСІ НОВИНИ УКРАЇНСЬКОЮ ТУТ

ВСЕ НОВОСТИ ПО-РУССКИ ЗДЕСЬ
другие новости
9 of October 2019 г.

Avakov meets with German ambassador to Ukraine...
9 of October 2019 г.

PrivatBank's net profit grew to UAH 27.4 billion in
January-September 2019...
9 of October 2019 г.

NBU expects to receive new IMF program this year ...
9 of October 2019 г.

Zelensky to hold press conference on Oct 10...
10 of October 2019 г.

Government plans to introduce transparent military procurement program...
10 of October 2019 г.

Ukraine, Austria to sign agreement on mutual exchange of driving licenses...
10 of October 2019 г.

Mogherini states that Crimea and Donbas are Ukraine...
10 of October 2019 г.

Germany will not recognize Russian passports issued to Donbas residents...
10 of October 2019 г.

Zelensky: Face-to-face meeting with Putin needed if we want to end war...
8 of October 2019 г.

Prystaiko says Russian-backed separatists will not become
Ukrainian MPs...