News
USAID to give Ukraine additional $125 million for Donbas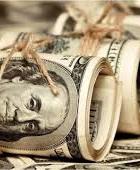 14 of May 2018 г.
The U.S. Agency for International Development (USAID) plans to provide Ukraine with additional technical assistance in the amount of $125 million for the restoration of Donbas and adjacent territories.


This was reported by the organization's press service on Facebook - Ukrinform.
"This additional technical assistance will be aimed at ensuring further stabilization and consolidation of Ukrainian communities in the region, increasing the stability of the local economy and accelerating its development," the report reads.
The assistance will be officially announced during a joint press conference on May 15 by Assistant Administrator for USAID's Bureau for Europe and Eurasia Brock Bierman, U.S. Special Representative for Ukraine Negotiations Kurt Volker and U.S. Ambassador to Ukraine Marie Yovanovitch.




FM-TV

УСІ НОВИНИ УКРАЇНСЬКОЮ ТУТ

ВСЕ НОВОСТИ ПО-РУССКИ ЗДЕСЬ
другие новости
14 of May 2018 г.

Govt sees chances of reaching agreement with IMF...
14 of May 2018 г.

Two Ukrainian soldiers wounded in Donbas over past day...
14 of May 2018 г.

EU expands sanctions against Russia for 'election' in
Crimea...
14 of May 2018 г.

Merkel concerned about casualties in Donbas...
15 of May 2018 г.

IMF names eight key reform areas to boost Ukraine's
economy...
15 of May 2018 г.

Ukraine doing without Russian gas for 900 days already...
15 of May 2018 г.

Militants violated ceasefire 42 times in eastern Ukraine
in last day...
15 of May 2018 г.

Klimkin urges OSCE to use all levers of influence on
Kremlin...
15 of May 2018 г.

Volker arrives in Donbas, meets with Joint Forces
Commander Nayev...
16 of May 2018 г.

One Ukrainian soldier killed, another two wounded in
Donbas in last day...