News
NATO to help Ukraine to transfer to standards of Alliance by 2020 - Vinnikov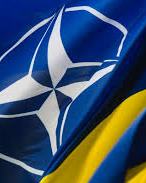 11 of October 2018 г.
NATO will help Ukraine in reforming the defense and security sector so that to meet the standards of the North Atlantic Alliance by 2020.


Head of the NATO Liaison Office in Ukraine Alexander Vinnikov stated this at an international conference in Kyiv, an Ukrinform correspondent reports.
"NATO will continue its support policy for Ukraine. This year will be special for Ukraine in the context of reforms in the defense and security sector - the transition to the NATO standards by 2020. And NATO will help Ukraine on this issue," said Vinnikov.
He noted that Ukraine should move to practical steps, in particular, to establish effective public control over the Armed Forces.
Vinnikov also noted that NATO plans to expand the cooperation with Ukraine in the military and industrial sector. He added that it is very important that partners of the Ukrainian state sector are actively involved in the modernization of this sector.




FM-TV

УСІ НОВИНИ УКРАЇНСЬКОЮ ТУТ

ВСЕ НОВОСТИ ПО-РУССКИ ЗДЕСЬ
другие новости
11 of October 2018 г.

Ecumenical Patriarchate restores Ukraine's Patriarch
Filaret, Archbishop Makarii to canonical status...
11 of October 2018 г.

Omelyan announces two maritime and rail projects in
Ukraine...
11 of October 2018 г.

The America's Got Talent showcase gave Mel B and
opportunity to make as surprise appearance with one ...
11 of October 2018 г.

Poroshenko welcomes start of UNESCO's direct monitoring
in occupied Crimea...
11 of October 2018 г.

Fire at ammo depot in Chernihiv region extinguished...
11 of October 2018 г.

Militants launched 28 attacks on Ukrainian troops in
Donbas in last day...
12 of October 2018 г.

About 30% of Ukraine's territory requires
humanitarian demining...
12 of October 2018 г.

Russia's attempts to use situation in Transcarpathia
dangerous for whole of Europe...
12 of October 2018 г.

UK Foreign Secretary supports Sentsov's nomination
for Sakharov Prize...
12 of October 2018 г.

Government forms delegation to develop agreement on
financial cooperation with Germany...