Page under development
Angelina Jolie will be seen on the big screen (and on HBO Max) in the contemporary western Those Who Wish Me Dead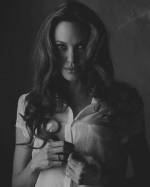 7 of December 2021 г.
Her next film is part of the Warner Bros. slate which will release in both theaters and on the streaming platform HBO Max simultaneously.
Angelina Jolie's contemporary western Those Who Wish Me Dead will drop on May 14th of this year, as reported by The Wrap.
The Academy Award winner, 45, costars alongside Nicholas Hoult, John Bernthal, Tyler Perry and Aidan Gillen in the film, directed by Taylor Sheridan.

The film is one of well over a dozen titles from Warner Brothers that will be released in both theaters as well as on HBO Max this year, in the studio's plan to minimize financial fallout due to the ongoing coronavirus pandemic and prolonged theatrical closures that it has caused.