Page under development
Christopher Cross reveals he was PARALYZED from COVID-19: 'It was the worst 10 days of my life'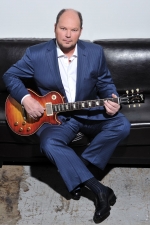 7 of December 2021 г.
Christopher Cross is opening up contracting the COVID-19 virus, revealing it actually paralyzed him.
The 69-year-old Grammy winning singer-songwriter opened up about his time with COVID-19 in a new interview on CBS Sunday Morning airing October 18.
He told correspondent Serena Altschul that, while his time with the virus was brief, it represented the darkest time in his life.