Music news
The Bachelor's Brad Womack looks vastly different from his reality TV days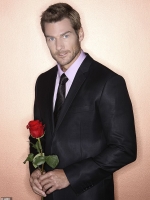 31 of August 2021 г.
Brad Womack had two failed chances at love when he starred on seasons 11 and 15 of
The Bachelor
.
And the bar owner is sure to have plenty more opportunities, with his recent rugged transformation.
He served daddy vibes this week, as he showed off his quarantine beard during an episode of the summer recap series The Bachelor: The Greatest Seasons – Ever!

The 47-year-old certainly looked more mature than his boyish good looks, which fans fell in love with in 2007 and 2011.


другие новости
31 of August 2021 г.

He's set to join the cast of EastEnders as Sonia Fowler's
long-lost father Terry Cant...
30 of August 2021 г.

Becoming a first-time mother hasn't quelled Iggy Azalea's
fashion-forward style choices.
On Wednesday, the pop star, 30, kept up with her recent
...
30 of August 2021 г.

She was born in Manhattan though raised in Los Angeles.
And while some celebrities quit the big Apple because...
30 of August 2021 г.

Two-time Grammy nominee Demi Lovato - who came out as
non-binary last Wednesday - asked their woke fans on
Saturday to no longer comment...
3 of Septeber 2021 г.

He returned to Los Angeles from a lengthy isolation
period in Canada with his wife Hailey.
And it seems Justin Bieber is making use of his home
comforts as he was spotted playing basketball...
26 of August 2021 г.

Caitlyn Jenner had some pep in her step as she started
off Monday with a coffee and a chat...
25 of August 2021 г.

He's famous for starring in Teen Wolf and the Maze Runner
movies...
25 of August 2021 г.

They went public with their relationship in January and
recently enjoyed a romantic vacation in Hawaii.
And on Sunday, Dancing With The Stars pro dance...
25 of August 2021 г.

The first black Bachelor Matt James cheered himself up
by attending the grand opening of Virgin Hotels Las Vegas
...
7 of Septeber 2021 г.

Her highly anticipated memoir comes out at the end of
September. But in the meantime, Mariah Carey gave her
fans...