Music news
Michael Douglas spotted with Emily Osment as they film The Kominsky Method Season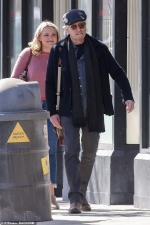 2 of July 2019 г.
Michael Douglas was all smiles while spotted filming Season 2 of The Kominsky Method in Los Angeles on Tuesday.
The 74 year old actor and his 27 year old co-star were spotted walking on the streets of Los Angeles, spotted alongside several crew members.
Production started in late January in and around Los Angeles, though there was no indication as to when the season may premiere yet.

FM-TV

УСІ НОВИНИ УКРАЇНСЬКОЮ ТУТ

ВСЕ НОВОСТИ ПО-РУССКИ ЗДЕСЬ
другие новости
2 of July 2019 г.

They are The Voice old-timers who constantly bicker and
bully one another...
2 of July 2019 г.

Her body-baring looks have evolved over the years with
the help of her husband Kanye West...
3 of July 2019 г.

She's been travelling the globe non-stop this year, after
jetting to 10 different countries in just six months...
3 of July 2019 г.

She recently rung in her 41st birthday on the sandy
shores of Hawaii...
3 of July 2019 г.

Mel B announced on-stage at the end of their 13-date
reunion tour that they were taking their Spice World...
3 of July 2019 г.

And Michelle Mone ensured all eyes would be on her as she
enjoyed a night out at Annabel's member club in London on
Tuesday...
4 of July 2019 г.

She was just granted a restraining order against a man
who pretended to be fictional assassin John Wick...
5 of July 2019 г.

The 2018 People's Choice Awards kicked off on Sunday
evening in Santa Monica, California, not far from the
raging Malibu fires...
5 of July 2019 г.

So Chloe Grace Moretz ensured she was joining the
crème
de la crème of the A-list at the Vanity...
5 of July 2019 г.

He's the beloved anti-hero whose foul-mouthed nature
and
dark humour has made him a fan favourite...