Music news
Miley Cyrus yells 'Free Britney' as she performs at the Beale Street Music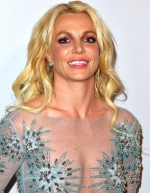 10 of July 2019 г.
Some fans of Britney Spears have been subscribing to the conspiracy theory that the pop star is being controlled against her will.
And it seems fellow hitmaker Miley Cyrus is a believer.
During a surprise appearance Saturday at the Beale Street Music Festival in Memphis, Tennessee, Miley appeared to yell 'free Britney' during a performance of her song Party In The U.S.A.
The singer, 26, also changed the track's chorus lyrics from 'And the Jay Z song was on' to 'And a Britney song was on,' with fans sharing video of the moment on Twitter.

FM-TV

УСІ НОВИНИ УКРАЇНСЬКОЮ ТУТ

ВСЕ НОВОСТИ ПО-РУССКИ ЗДЕСЬ
другие новости
10 of July 2019 г.

She has sparked speculation she's dating model
Wellington Grant. And Kaia Gerber did little to quell the
rumours...
10 of July 2019 г.

Kim Kardashian has revealed she is willing to give up
her highly lucrative media career in order...
11 of July 2019 г.

She's been the centre of the #MeToo movement after going
public with her story of sexual abuse at the hands ...
11 of July 2019 г.

She has been busy promoting The Lego Movie 2: The
Second
Part with her co-star Chris Pratt...
11 of July 2019 г.

She's returned to reality TV for the reboot of the show
that made her famous...
11 of July 2019 г.

And Miley Cyrus put her skills to good use on Monday
night, as the 26-year-old Wrecking Ball hitmaker danced
up a storm...
9 of July 2019 г.

She helped put 'super' in the supermodel moniker in the
late 1980s and 90s...
9 of July 2019 г.

Simon Cowell has revealed he's already preparing his son
Eric, four, to inherit his music and TV empire...
9 of July 2019 г.

She recently graced the big screen in the sequel
Mama
Mia! Here We Go Again...
9 of July 2019 г.

Ariana Grande stepped out with some extra height in her
step, thanks to some custom Nike platform sneakers...