Music news
Mickey Rourke, 66, shows off his smooth complexion as he larks around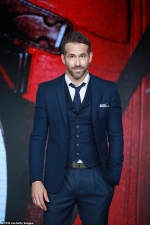 2 of July 2019 г.
Hollywood superstar Mickey Rourke was showing off his smooth complexion as he stepped out in Beverly Hills on Wednesday.
The 66-year-old, who has admitted to having cosmetic surgery to fix facial injuries, was pictured larking around with his hairdresser friend Giuseppe Franco.
The pair pressed their noses up against one another, as they sat outside their favourite pizza haunt, Mulberry Street Pizza.

FM-TV

УСІ НОВИНИ УКРАЇНСЬКОЮ ТУТ

ВСЕ НОВОСТИ ПО-РУССКИ ЗДЕСЬ
другие новости
2 of July 2019 г.

They remained friends throughout his ill-fated
relationship with Angelina Jolie...
2 of July 2019 г.

They are The Voice old-timers who constantly bicker and
bully one another...
2 of July 2019 г.

Michael Douglas was all smiles while spotted filming
Season 2 of The Kominsky Method in Los Angeles on
Tuesday...
2 of July 2019 г.

Her body-baring looks have evolved over the years with
the help of her husband Kanye West...
3 of July 2019 г.

She's been travelling the globe non-stop this year, after
jetting to 10 different countries in just six months...
3 of July 2019 г.

She recently rung in her 41st birthday on the sandy
shores of Hawaii...
3 of July 2019 г.

And Kimberly Wyatt was positively glowing as she attended
the media night for Waitress The Musical alongside...
3 of July 2019 г.

Mel B announced on-stage at the end of their 13-date
reunion tour that they were taking their Spice World...
3 of July 2019 г.

And Michelle Mone ensured all eyes would be on her as she
enjoyed a night out at Annabel's member club in London on
Tuesday...
1 of July 2019 г.

Three-time Grammy winner Pink revealed she made it easy
for her husband Carey Hart planning her Valentine's Day
gift this year...